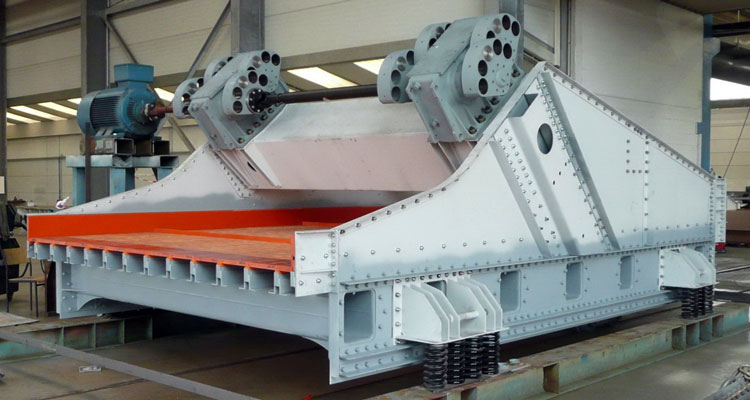 Linear Motion Screens
Linear Motion Screens in Single- and Double Deck Execution for dry and wet screening. Sophisticated production made of killed mild steel. Cross Beams and Exciter Beams normalized after welding and machined. Assembly with rivets and captive nuts. All kind of screen decks can be used, i.e. Polyurethane- and Rubber screen decks, wire meshes, punched steel plates, etc. Driven by oil splash lubricated Gear Box Exciters with cardan shaft and standard AC-Motor.
Dimensions up to 4,0 m width and 10,0 m length.