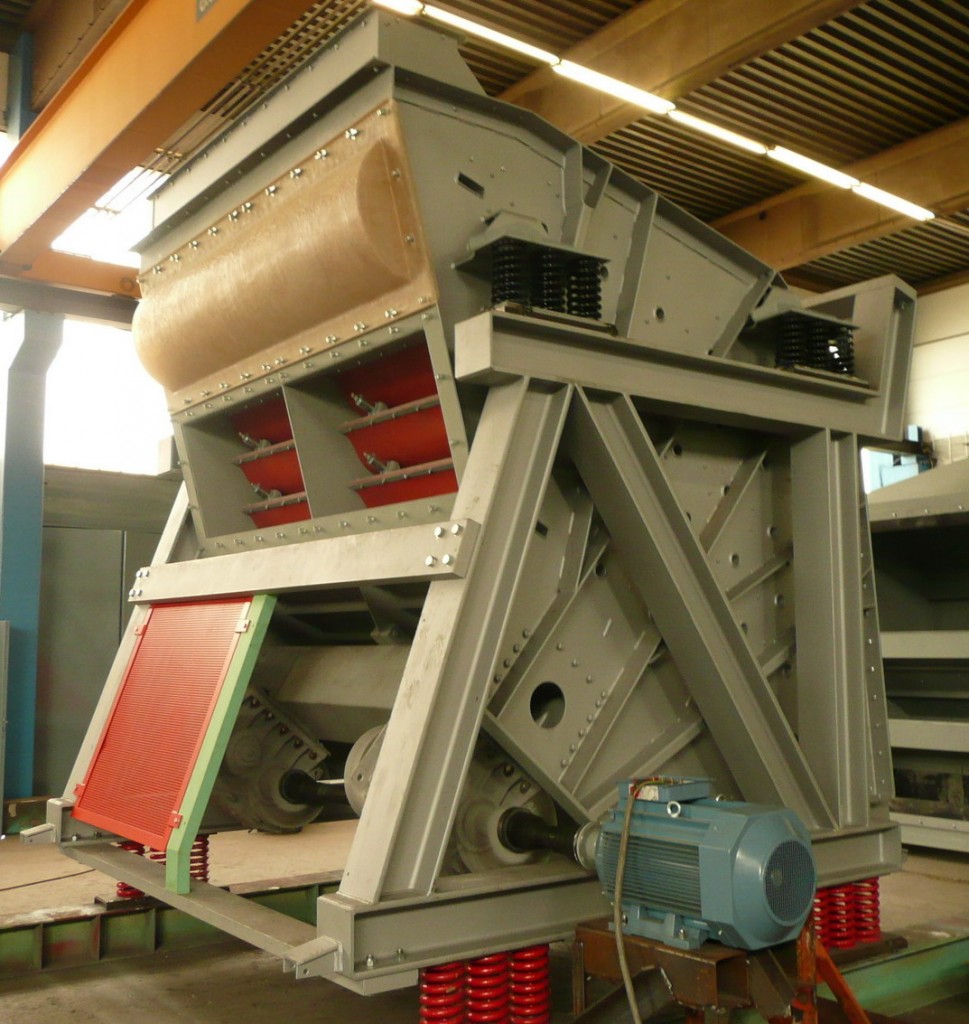 STC received order for second increment GOL-E-GOHAR, Iran
29.04.2013
STC has received a follow-up order from international acting engineering company OUTOTEC GmbH of two Multideck SIZER in heavy duty design for screening iron ore pellets at a feed rate of 720 t/hr each for the Iranian steel plant GOL-E-GOHAR. Each SIZER is  2,5 m wide with 6 one upon the other arranged screen decks.Multideck SIZER will be used every where if high feed rates and several fractions will be produced on minimum space. The product will be fed by belt conveyor or vibrating feeder to the SIZER. Do to 6 screen decks, one above the other dividing the material stream and fines will be separated immediately from coarse fraction in more or less "free fall". The normally high bed depth like on conventional flat screens does not exist. At this mentioned duty the following fractions will be produced in one shot:
0 – 5 mm, 5 – 12,5 mm, 12,5 – 16 mm, 16 – 25 mm and > 25 mm. By the compact design of a SIZER it will be possible to produce it dust tight by using fibre glass dust covers.
Even with that high feed rate power consumption is only 18,5 kW at a speed of 750 rpm.
By using a so called isolation frame dynamic loads into building are limited to a few kilograms only. All parts coming in contact with Pellets are lined with heavy wear plates. Delivery is scheduled for August 2013.