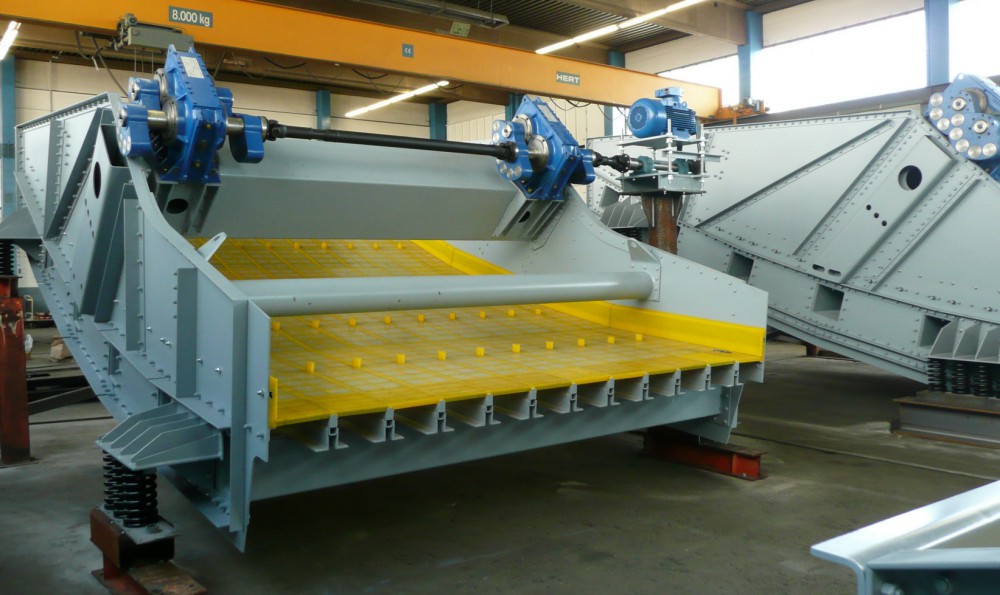 STC received bulk order from Chinese Xingfei group
27.05.2013
The Xingfei group runs several coal preparation plants in China.
The actual order placed concerns the coal plant at province Shanxi and has a scope of 11 heavy duty vibrating screens for raw coal screening, coal washing and coal dewatering.
In detail the order consists of:
1 Banana Screen 4300 x 7800 mm for screening at 40 mm cut point,
2 Banana Screens 3600 x 6500 mm for wet screening at 1,0 mm cut point,
8 Horizontal Screens 3600 x 7000 mm for dewatering at 0,5 mm cut point.
All vibrating screens are equipped with modular polyurethane screen panels and driven with gear box exciters.
Delivery is scheduled for July 2013.